Catalyze vertical, mixed-use development
that provides space for new housing and jobs within walking distance of community services, parks, schools, Hawthorne Station, Historic Downtown Bend, and other amenities.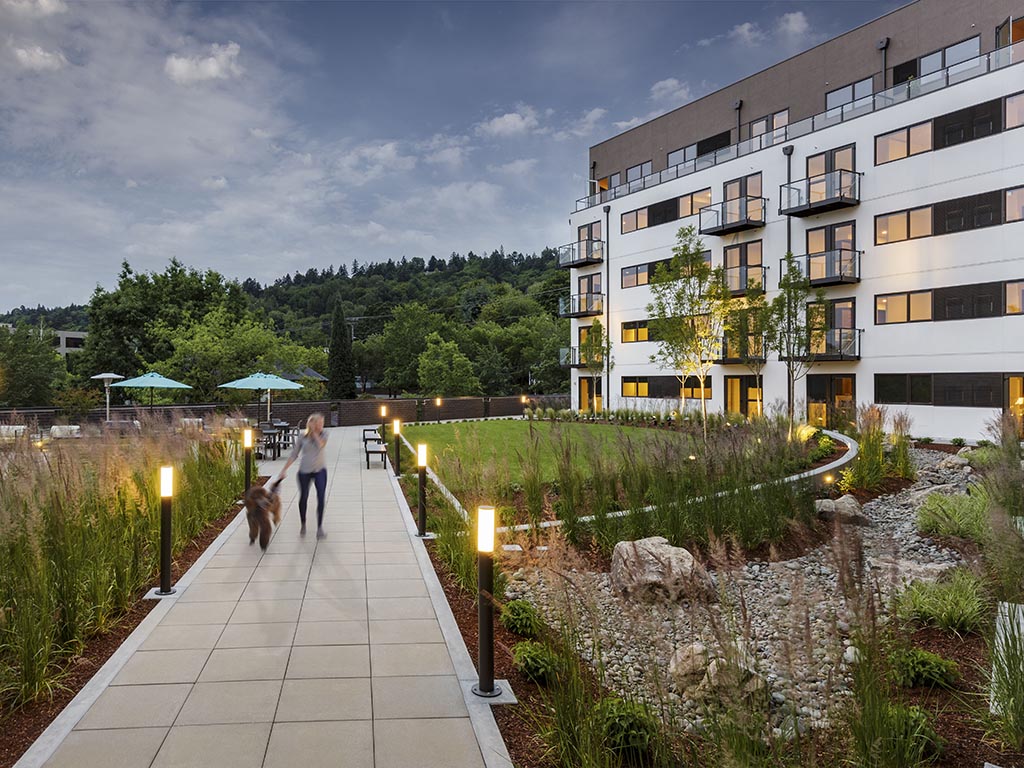 Demonstrate economical use of land,
high-performance design, and contemporary building practices to ensure long-term efficiency.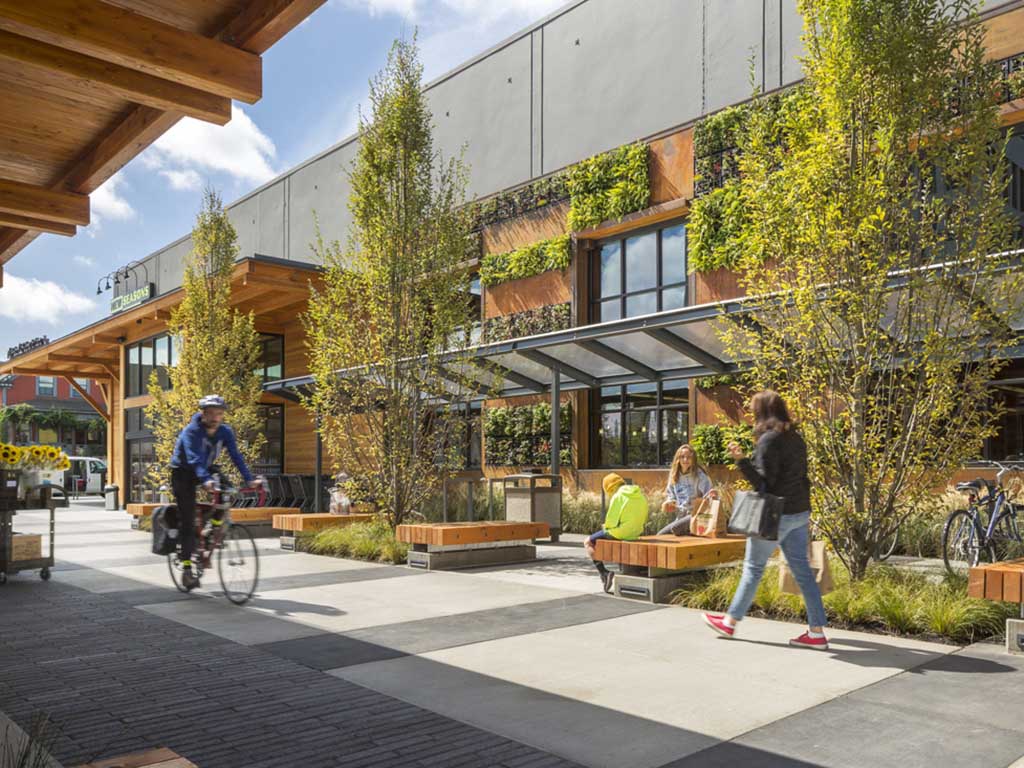 Support the Historic Downtown Core
and it's civic, cultural, and retail uses by providing a close-in location accommodating commercial, residential, and other uses demanded by Bend's rapid growth.
Feedback from the public outreach report
" Finding housing was a challenge when I moved to Bend. My number one priority was living in
a neighborhood that was walkable, bikeable to downtown, grocery stores and restaurants, but
I couldn't find a place to live that fit this criteria."
"What would encourage you to live in the district if housing were available?"
172 people responded and most responded with multiple ideas about what they thought would improve the District. Most people (n=81) mentioned the need for bike lanes and side- walks. People commented that the lack of pedestrian and bike infrastructure makes them feel unsafe. Respondents expressed a desire to see new and improved bike and walking routes that provide access both within the BCD and to other areas of Bend. While only 7 respondents specifically men- tioned transit, their desire to have increased bus routes and expanded hours on nights and weekends better transit services could be a component of plans to address the concerns about noise and safety associated with the high volume of vehicle traffic in the area.
Potential Projects & Programs
DEVELOPMENTS STUDIED BY LOCAL DEVELOPERS AND POSSIBLY CATALYZED BY CITY OF BEND CIVIC PROJECTS
Mixed-Use Building on Franklin Ave by Brooks Resources Corporation
Mixed-Use Building on Hawthorne Ave by Taylor Development
Mixed-Use Building in the KorPine site by Killian Pacific
AFFORDABLE HOUSING
Direct a portion of Tax Increment Financing dollars collected toward development, preservation, and rehabilitation of affordable housing.